Help your sweet dog overcome separation anxiety, so you can finally get your life back
... and feel ok leaving your home without worrying that your pet will bark the entire time you're gone, destroy the house, or worse, hurt themselves
Enroll now
Hi, I'm Julie Naismith...
...globally respected dog trainer, host of the top-rated Be Right Back! The Separation Anxiety podcast, and bestselling author of the Be Right Back! Books.
I created Separation Anxiety Heroes because I know what's it's like to live with a dog with separation anxiety.
And I developed the totally unique Be Right Back! Separation Anxiety Training app to make training a cinch for you.
"Without your program I'm not sure we would not have been able to keep Brody. It's been a game changer for us. We can now leave Brody while we go to work. My husband now tells me how proud he is of me and Brody. And that's all down to you, Julie! ❤️"

—Jenna (Brody's mom)
"Separation Anxiety Heroes has given us hope. We felt we were getting nowhere and didn't know where to start. It's early days but hope is a wonderful thing."

—Nicki (Scooby's mum)
"I initially had a pup who would follow me EVERYWHERE. Not long after joining the SA Heroes, doing simple exercises proved to my dog that I COULD go into another room without it being a stressful event. He is more relaxed and doesn't even react to me going in or out the door"

—Laura F. (Moose's mum)
Your little bundle of fur brings you so much joy and love (I bet they're curled up at your feet right now 🐶).
But let's keep it real here … having a dog you can't leave home alone for 5 minutes (or even 5 seconds) can suck the life right out of you.
When you made the decision to add a new dog to your family, I'm willing to bet you weren't expecting that you'd never be able to leave the house again.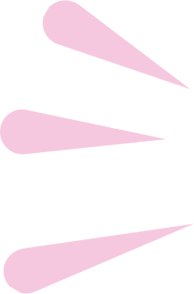 "He just needs to settle in," you thought
 "He'll get used to it," they said.
"Let him bark it out," they insisted.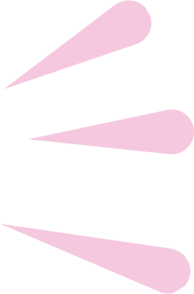 It probably took a while before you started to really understand that … this is not "normal" dog behavior. This is something more.
If you're like many of my clients, you're at the point where you've tried just about everything to help ease your dog's Separation Anxiety.
(How many can you check off? Three? Five? All of them?)
But no matter how much you research or what "miracle cure" you find on Amazon Prime, nothing keeps your pup from side-eyeing you every time you pick up your keys or following you to the door like a fuzzy magnet.
You've forgotten what it feels like to be able to leave the house to take out the trash or buy a pint of milk.
You're not alone. Separation anxiety is thought to affect one in every 4 to 6 dogs, and you did absolutely nothing to cause it.
Separation anxiety is thought to affect one in every 4 to 6 dogs, and you did absolutely nothing to cause it.
I repeat, you did not cause your dog's separation anxiety. Period
Separation anxiety isn't about "bad behaviour." It's an emotional problem, based on your dog's very real and truly morbid fear of being alone. A phobia, much like being afraid of heights or spiders.
Unless we recognize this, our methods will fail. We need to change how a dog feels about being left in order to change the home-alone behaviour.
It's why tactics like crate training, barking it out, and weighted vests don't work. They address the symptoms, but do nothing to change the emotion that drives the behaviour.
That's why we end up wasting so much time, money, and emotional energy on things that have no hope of working.
So what does work?
Gradual exposure : It's the same method we use to treat human fears.
It's the gentle, 5-step evidence-based method I've used to help thousands of dogs completely overcome or greatly reduce their Separation Anxiety. The same one I'll guide you through step by step inside Separation Anxiety Heroes.
"I can say with confidence that this program really works! Thank you so much!"

—Karen, Bear's mom
"Todd and I just want to say thank you to Julie and this group for all of your support" "We couldn't have done it without you ❤"

–Amanda, Todd's mom
"I love the app and this supportive group!!"

—Gilly, Bertie's mum
"Stick with the program and follow the training plans — Heroes really works!"

—Vicky, Luna's mum
Enroll now
For at little at £39/$49
Hey there, I'm Julie Naismith. A corporate gal turned globally respected dog trainer.
In case we haven't met inside my free Facebook Group (or on a mountain bike trail with the dogs)
I too know what it's like to be held prisoner in my own home by an adorable animal approximately one-fourth my size.
My dog, Percy, used to have crippling separation anxiety. The effect it had on my life was massive. His anxiety became my own, last-minute plans were a nightmare, and I ached with guilt every time I had to leave him at home even just to run to the store.
Worst of all, I couldn't find a real, reliable way to help Percy. I wasn't sure how much longer I could live like this, so I became determined to find a solution.
Like you, we tried it ALL. Crate training. Crying it out. Trying to be the "alpha." None of it worked — and to be honest, none of it made me feel like a very good dog mum.
Disheartened, I turned to science and learned everything I possibly could about fear, neuroscience, dog behavior, and separation anxiety.
Using evidence-based research, patience, and lots of trial and error, I eventually trained Percy to be okay while we were away using a method so simple, I'm not sure why we didn't think of it sooner.
Helping my own dog overcome his crippling separation anxiety was life-changing.
So life-changing that I knew it was my purpose to bring this relief to the countless other people and pups who have the same struggles.
With a little patience and a whole lotta love, you can help your dog get over their very real phobia of being left alone.
"Since joining Separation Anxiety Heroes, Nova is so much more independent! She can safely be alone for 25 minutes now which is a HUGE win. I can take the trash out, go grab coffee, or even go for a solo walk. We still have a long way to go, but this taste of freedom is amazing."

—Amber, Nova's mom
"It's the best resource (outside of a one-to-one trainer) to help you understand how to go about the departure exercises and read your dog's body language. They provide guidance and support, whether you're acing it or struggling, and really are there for all your questions along the way."

—Sarah D, Mako's mom
"Very happy to report that I went to my circuit training class this morning, leaving Bam home alone. She spent most of the time lounging on the sofa. No anxiety, no barking. This is something to celebrate!!!!! Thank you again for all your support."

—Sarah, Bam's mum
"I have gone from not being able to get to the door to leaving my dogs for 1 and a half hours! I feel less anxious and feel I have more freedom, rather than being a prisoner in my own home.
Separation Anxiety Heroes gives you support and advice from the word go. The app is amazing and is so useful to help you with the training."

—Nadia, Bella's mum
Separation Anxiety Heroes
A first-of-its-kind Separation Anxiety training program dedicated to helping your dog be happy home alone, so you can resume your normal life.
You'll also get access to my exclusive training app (members say it's a game changer!) and a supportive community of fellow pet owners who understand exactly what you're going through.
Enroll now
For at little at £39/$49
1. Get exclusive access to the proprietary Separation Anxiety Training App ™ aka the Expert Trainer in Your Pocket (available ONLY to Heroes members).
I developed this app based on my years of training my private clients. Every week, I'd ask them to keep track of their progress — how many times they practice leaving and how long their pup made it without getting anxious. We tried spreadsheets and journals, but one day I thought, why not create a tracking app, similar to a food or weight loss tracker? The Separation Anxiety Training app was born.
Choose the plan that works for you
Enroll today, you'll get 3-months access to everything for just
Frequently Asked Questions
What our most successful pet parents asked before joining Separation Anxiety Heroes.
Dog lovers like you and I are a special bunch.
You have a HUGE heart and it breaks just a little bit every time you have to leave your stressed out pup alone or the thought of having to rehome them even crosses your mind (it's OK if you've thought this … I understand how desperate it can get sometimes).
Doing this work won't be easy. But it is worth it.
Every dog is different, and each one will have a different level of success with this method. While I can't guarantee with 100% certainty that your dog will completely get over their Separation Anxiety, I believe with all my heart that my method and approach are your best chance.
Consider this the beacon of hope you need to believe that you can get your freedom back, while freeing your dog from their separation anxiety.
Enroll Now