Demystify separation anxiety training
Stop wondering what separation anxiety training actually involves. Go behind the scenes with leading separation anxiety trainer, Julie Naismith, in this SA Pro™️ Live Case Shadowing Program for dog professionals. Starts October 19.
Does separation anxiety training seem unclear and fuzzy right now?
You keep hearing about separation anxiety work, but you're confused about what it involves, and maybe even a little wary. You feel curious, but also feel like you have a knowledge gap.
If only you knew what the cases involved, you might see separation anxiety as work you'd like to do.
Instead separation anxiety inquiries are hot potatoes that you immediately need to refer out.
Knowing what goes on with these cases is an itch you'd like to scratch.
Introducing the SA Pro™️ Live Case Shadowing Program : Experience, first-hand, the step-by-step process of a sepration anxiety case
on separation anxiety work, so that it doesn't feel like some alien discipline that only other professionals do.
Uncover pro tips and tricks
on virtual training that you can apply to any of your services.

for your business, your development, and your career goals, and see why so many trainers have added separation anxiety to their services.
Helping a family get their dog over separation anxiety, is the absolute best feeling. I'd love you to get a taste of this too.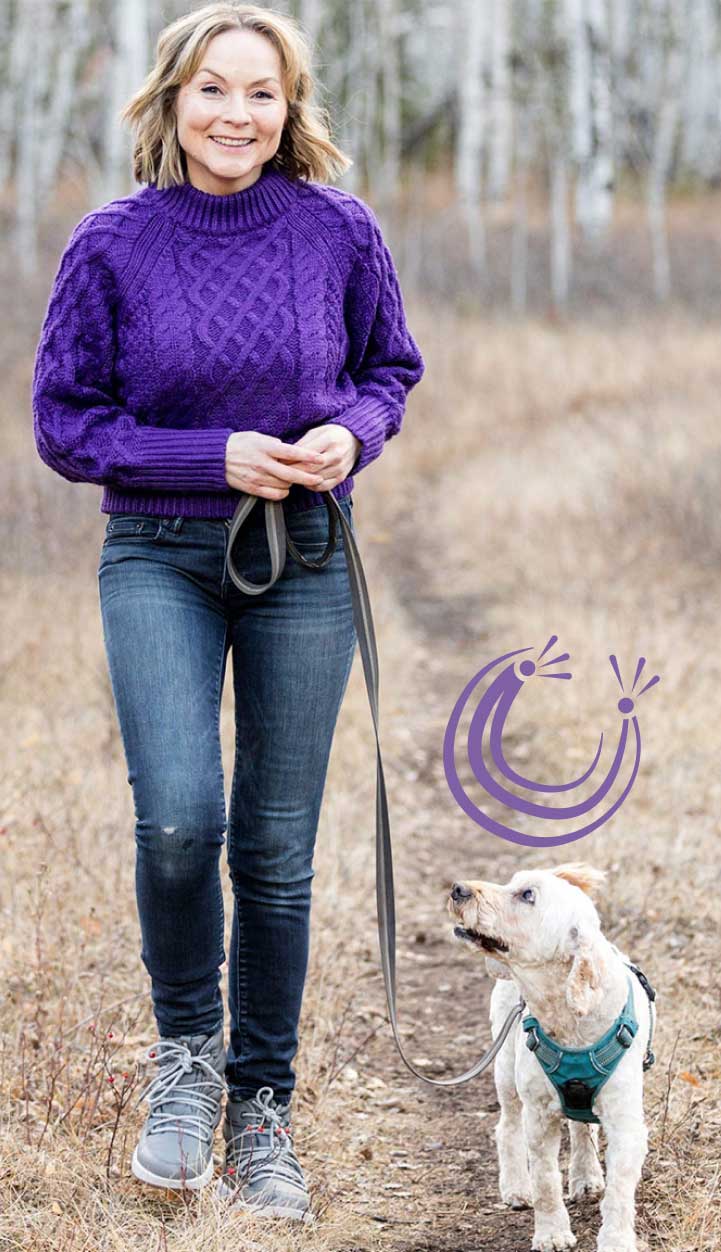 Hi there! I'm Julie Naismith – author of the bestselling Be Right Back! series of books, host of top-rated podcast, creator of the unique separation anxiety training app, and director of the SA Pro Training Program.
I've taught hundreds of trainers how to resolve separation anxiety cases, even those who thought separation anxiety work would never be for them.
If you feel like you have no idea how a separation anxiety case is structured, you are not alone. It's one of the most common comments that students applying to become one of my Certified Separation Anxiety Pros makes: "I'm just not sure where to start."
As I always remind them, while the science of how we change a dog's emotion is fixed across any fear, the process we apply to dogs with separation anxiety is different, but not so different that you can learn how.
Separation anxiety work, when done right, is rewarding, life-changing, and intellectually stimulating.
But do it wrong, and not only do we risk never helping an owner get their lives back, but we risk making their dog worse (like so much of the advice that's out there in the internet does).
That's why I'm so passionate about getting it right.
And so, because I want you to see it the way I do, I'm lifting the curtain and giving you access to a live case, so that you can see why I – and now so many of my certified trainers – are so passionate about this work.
That's why I'd like to invite you to join me for my Live Shadowing Program, stating October 19th, 2022.
Here's what you get when you register for the SA Pro™️ Live Shadowing with me
4 x weekly live sessions with a separation anxiety client followed by 30 minutes Q&A with Julie (starts October 19)
Screen capture of me writing plans in the SA Pro Training App - not just the plans, but my voice notes on the thinking behind the plans.
PDFs of client training plans and notes.
Access to portal with recordings of sessions and (available until 7 days after last session).
An exclusive invitation to a private Facebook community to discuss the case.
$ 197 Early Bird
SAVE $100! Early bird pricing available until October 3, 2022.
$ 297 Regular Pricing
Regular pricing will come into effect on October 4. Register before that date to bag the $100 saving!
Join the SA Pro Live Shadowing Program and cheer on 21-month-old Bichon Frisé, Skippy, and her devoted dog mom, Patty.