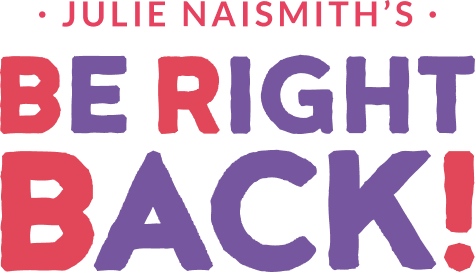 The frustrated dog owner's guide to understanding and overcoming separation anxiety.
No more wasting money on potions or miracle cures. No more trying gadgets that make zero sense. Just gentle, science-based training that's helped thousands of dogs to be comfortable alone.
Available on Amazon and other major bookstores.
What readers are saying

"With a 6- month-old rehomed pug, Anxiety Separation was pretty much a given. Having read the book from start to finish, this book is changing our lives and letting us get back to where we were, whilst having a loving dog happy for us to go out to the shops or go for a haircut. Never before have I said a book has changed my life but this book is doing just that. Thank you Julie - your honest, simple instructions and life experiences are so useful. (I've never written a review on Amazon before that's how passionate I feel about this book)."

-Calum
"I've been working with my puppy's separation anxiety for a long time now. Julie's methods are based on science and are humane! I tried the cry-it-out method and just caused my puppy so much anxiety. I love this book because it's a quick read and gets straight to the point. It's very easy to follow. I recommend this for anyone that is getting a puppy because there is a lot in there about preventing separation anxiety too."

-Michelle L.
"I am a Certificated Clinical Animal Behaviourist by profession and had been seeing separation anxiety cases in dogs for some time but Julie and her approach have given me a renewed passion for supporting clients who face this super stressful and life-limited issue."

-River M
"I am glad I bought this book. I rescued a dog from the county kennel and he had many issues. I used this book as a guideline. The book gave me hope that my little dog could get over some of his separation anxiety."

-Nancy B
"As a dog trainer, I have to say this is one of the BEST books on the subject of Separation Anxiety help for dogs that I have read. Trainers and non-trainers alike will get so much help for their sweet dogs with this book. Way to go Julie!!"

-Mary
"Thanks to Julie's book, we are slowly getting there with my dog's separation anxiety. This book simplifies the process of keeping your dog under the anxiety threshold. It makes it manageable. It doesn't pretend it is easy. It isn't. Julie provides tangible strategies to get through. She helps you stay focused. Stick with the process."

-Soup
"The author is well known for assisting people to manage their dog Separation Anxiety without using the outdated barbaric cruel so called training products that puts the fear in your dog and cause more stress and pain to your dog , this book is excellent in the way it's written, easy to follow and understand training method....thanks to Julie and her training methods and advice I have a happy dog and a happy stress-free home."

-Amber-Leigh